Welcome to our site! Serving our community for 21 years.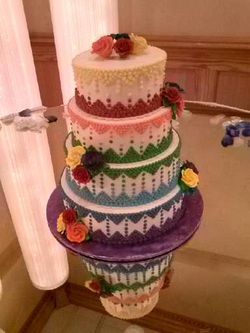 Our Wedding Special was such a hit we decided to
extend it thru April 31, 2014. This offer is good for any 2014
wedding cake.
Book now and get any buttercream designed wedding
cake with filling, The delivery and set up of your wedding cake
(in our delivery area). And a fresh cake on your first anniversary.
All this for $2.50 per person.
Take advantage of our special now and save on your
2014 wedding cake. All the details are available on the bottom
of the menu page.
Graduation and Communion parties are right around the corner.
We are booking these events now.
STORE HOURS
TUESDAY 10:00 Till 5:30
WEDNESDAY 8:00 Till 5:30
THURSDAY 8:00 Till 5:30
FRIDAY 8:00 Till 5:30
SATURDAY 9:00 Till 1:00
SOUTHGATE BAKERY
13258 NORTHLINE
SOUTHGATE, MI 48195
734-284-5350
Our email address
SOUTHGATEBAKERY@AOL.COM
---