Welcome to our site! Serving our community for 21 years.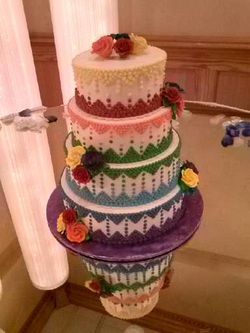 Closed for vacation July 4 thru July 14. Re=open on July 15.
We are in full swing with graduation and wedding cakes. Tiered graduation cakes are popular this year. Please order early as some of the fondant work
used needs to harden to place on the cakes and they take time to dry. This is how we also keep the prices low if you give us enough time.
Thank you to the Customers who have made these 21 years the best!
We appreciate your patronage.
.
STORE HOURS
TUESDAY 10:00 Till 5:30
WEDNESDAY 8:00 Till 5:30
THURSDAY 8:00 Till 5:30
FRIDAY 8:00 Till 5:30
SATURDAY 9:00 Till 1:00
SOUTHGATE BAKERY
13258 NORTHLINE
SOUTHGATE, MI 48195
734-284-5350
Our email address
SOUTHGATEBAKERY@AOL.COM
---